Texas A&M University | Look College of Engineering | Dept. of Computer Science and Engineering | Parasol Lab | My TAMU homepage
home | C++ | FAQ | technical FAQ | C++11 FAQ | publications | TC++PL | Tour++ | Programming | D&E | bio | interviews | applications | glossary | compilers
Welcome to Bjarne Stroustrup's homepage!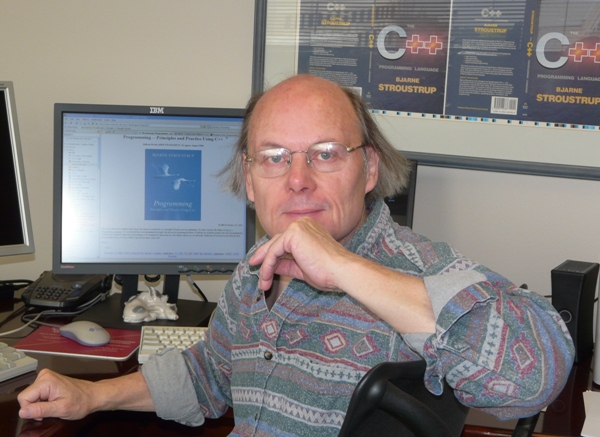 I'm a University Distinguished Professor and the holder of the College of Engineering Chair in Computer Science at Texas A&M University; you can find specific academic and educational information on and through my TAMU homepage.
I designed and implemented the C++ programming language. To make C++ a stable and up-to-date base for real-world software development, I stuck with its ISO standards effort for 20+ years (so far).
Writings:
Here is
These pages are permanently under construction. Constructive comments are most welcome.
I can be reached by email at bs at cs.tamu.edu and by paper mail at Department of Computer Science and Engineering, TAMU 3112, College Station, TX 77843-3112, USA.
Texas A&M University | Look College of Engineering | Dept. of Computer Science and Engineering | Parasol Lab | My TAMU homepage
home | C++ | FAQ | technical FAQ | C++11 FAQ | publications | TC++PL | Tour++ | Programming | D&E | bio | interviews | applications | glossary | compilers